Used extensively in precision engineering, machine tools are machines that, starting from raw metals such as G25 cast iron, allow different types of products to be manufactured.
Their ability to bring objects of all shapes and sizes to life in a versatile and fast way has also made them popular in other sectors such as tailoring, carpentry, pharmaceuticals, packaging and more.
In the following lines, we will go into their classifications in more detail, focusing on the most common machine tools today.
The First Machine Tools
---
The first machine tools date back to the mid-18th century: similarly to what happens now, although technologically less advanced, they were used to speed up the production of mechanical items, usually by grinding, cutting, reaming or other forms of deformation.
One of the very first examples was the lathe by French inventor and artist Jacques de Vaucanson, who had the intuition to mount the cutting tool on a mechanically adjustable support.
Over time, traditional machine tools have been joined by numerically controlled machines that, controlled by a computer, are able to operate in an almost automated manner.
Today, therefore, entering a precision engineering workshop, one can admire machine tools of different natures and also of very different sizes: from small machines mounted on workbenches to enormous machines capable of mass-producing articles weighing hundreds of tonnes.
What are Machine Tools and How do they Work?
---
As mentioned above, machine tools enable the machining of workpieces of various shapes and sizes by removing material in the form of swarf, using one or more appropriate cutting tools.
To function, these machines need the intervention of a skilled operator and a source of motion. It is the motor, the beating heart of the machine together with the drive head, that is responsible for transforming the electrical energy to set the entire machine in motion.
Other fundamental elements of machine tools include: the workbench, the drive head, the shafts through which motion is transmitted and the tool attachment.
How are machine tools classified?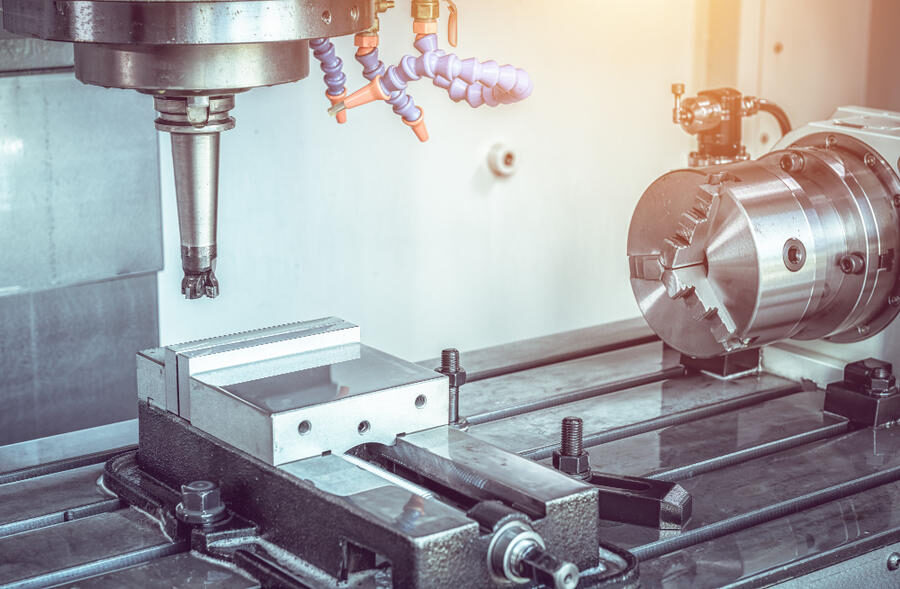 Depending on the machining motion, they are classified into machine tools with:
Cutting (or working) motion: by which is meant the relative motion between the tool and the workpiece through which the workpiece is machined. In turn, machine tools with cutting motion are subdivided into: machine tools with uniform circular motion (such as the lathe), with alternating rectilinear motion (shaper), with special motion (grinding wheel) and with variable circular motion
Feed motion: with this motion, the machine tool is able to machine different parts of the workpiece from time to time
Setting (or registration) motion: this motion is called the motion that determines the depth of pass, which is the amount of stock removed during a passage of the tool over the workpiece
The Most Used Machine Tools
---
After this long introduction to the world of machine tools, let us now see which machine tools are most commonly used in manufacturing and mechanical engineering.
The first is the lathe, considered by many to be the father of all machine tools. The reason is quickly explained: most of its mechanical elements are also incorporated in other machine tools. The lathe is used for machining an axisymmetrical workpiece placed in rotation by means of swarf removal. Machining with a lathe is called turning and is widely used in metalworking, but also for wood and stone.
Then we have the milling machine, another machine tool that allows complex metal parts to be machined quickly and with great precision. Like the lathe, it allows us to proceed with chip removal and then create small or large items with non-symmetrical shapes, with grooves or holes. They are widely used in precision machine shops, such as Bonanomi, because they have very few limits on the shapes that can be produced. The machining process is known as mechanical milling
The third machine tool to be mentioned is the press, used in the manufacturing industry to deform a workpiece under high pressure. Today, there are many types of press machines: among the most important are bending machines and punching machines, the latter also used to make holes in workpieces rather than to change their shape.
A grinding machine is a machine tool capable of bringing any mechanical component into the optimum surface state or shape. They are used for finishing operations and can be of different types: external or internal cylindrical grinding machines, universal grinding machines, centreless grinding machines, vertical or horizontal axis plane grinding machines and special grinding machines.
We close our review of the most commonly used machine tools with the planing machine, a chip removal machine, with workpiece-owned motion and tool-owned feed motion. They are very common in machine shops and manufacturing industries because they make machining of very long workpieces possible.
Bonanomi and the Machine Tool Stock
---
Bonanomi, a precision mechanical workshop for over 70 years, has a large fleet of first-generation machine tools that enables it to supply the world's largest manufacturers precision machining on behalf of third parties for milling, drilling, boring and grinding operations.
In addition, it manufactures the best precision mechanical engineering products such as dressing plates, test benches, surface plates, squares, clamping cubes and plates, control rulers, control blocks and cylinders, as well as parallel or mounting boxes and support and levelling columns of any size.
Latest Published Articles
---