Cast Iron or Steel Control Rulers

Control Rulers are measuring instruments used in precision mechanics for axis sliding control, head alignment and geometric checks where reference surfaces are required.
They are very precise products, using cast iron as a constituent material due to its mechanical properties, but can also be supplied in C45 Steel.
Double-T Control Rulers



---
All Double-T Control Rulers have a lightened structure by means of discharge holes on the central section that do not modify the rigidity of the product. All surfaces are ground and the upper and lower sliding surfaces are scraped.
As control elements, these Precision Mechanical Industry Products can be fitted with part retention boxes to preserve their dimensional and functional characteristics.
The DIN 874 Standard for Control Rulers
---
In the mechanical company Bonanomi, this type of material is processed respecting the characteristics reported in the DIN 874 Standard.
As an alternative to our standard precision mechanical industry products shown in the catalogue, Bonanomi can produce any dimensional size, using any material, in order to better comply with the needs and requests of the final customer.
Find Out More Now
In our Precision Mechanical Workshop, we also manufacture:
We also offer Third Parties Mechanical Processing (Outsourcing Services).
Control Rulers: All Sizes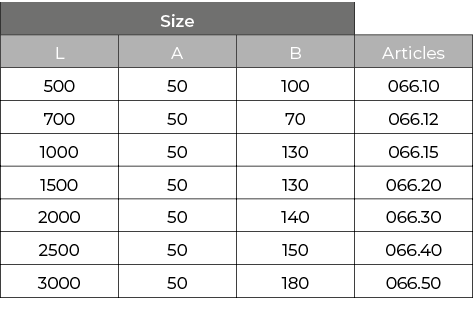 Fill in the form below. We will answer as soon as possible.