As the flagship of our precision mechanical production, we make T-slot Clamping Plates that can be used for a variety of operations. Made of G25 Cast Iron, they are supplied with all the accessories required for installation.
The Clamping Plates is a precision engineering product that is also widely used in general mechanics for various operations: from machining, to assembly, testing and in the execution of both static and dynamic tests such as test benches.
The Clamping Plates consists of a G25 Cast Iron fusion with Lamellar Structure, a material that lends itself both to vibration damping thanks to its structure and resistance to compression, guaranteeing the maintenance of flatness.
Clamping Plates with T-Slots

Another distinctive feature of the Clamping Plates is the presence of T-slots on the work surface, which are functional for modular clamping thanks to the sliding of dowels along the entire hollow surface.
A fundamental feature of this product is the possibility of adjusting its height during the installation phase, making this Precision Mechanical Industry Product suitable for all positioning requirements (anchoring to the floor, resting on columns or on electro-welded supports).
Adjustment is carried out directly from the work surface by means of special wells in the casting itself, into which the micrometric levellers for adjustment are inserted.
The Bonanomi Clamping Plates
---
Bonanomi's Clamping Plates are supplied with all accessories for installation, turnkey. Once the surface has been assembled and installed, we guarantee flatness according to DIN 876, hollow linearity and impermeability thanks to the special closing plates with OR.
The load capacities vary from 5 to 50 T/m2 depending on the thickness of the floor and the type of levelling system used.
Modularity is another product feature, as these planks can be assembled with each other both transversely and longitudinally by means of special processes that guarantee rigidity and impermeability.
As an alternative to our standard Precision Mechanical Industry Products shown in the catalogue, Bonanomi can produce any size, using any material, in order to better comply with the needs and requests of the final customer.
Not only Clamping Plates: discover other Bonanomi products

---
Not only Clamping Plates: discover other Bonanomi products!
In our Precision Mechanical Workshop, we also manufacture:
We also offer Third Parties Mechanical Processing (Outsourcing Services).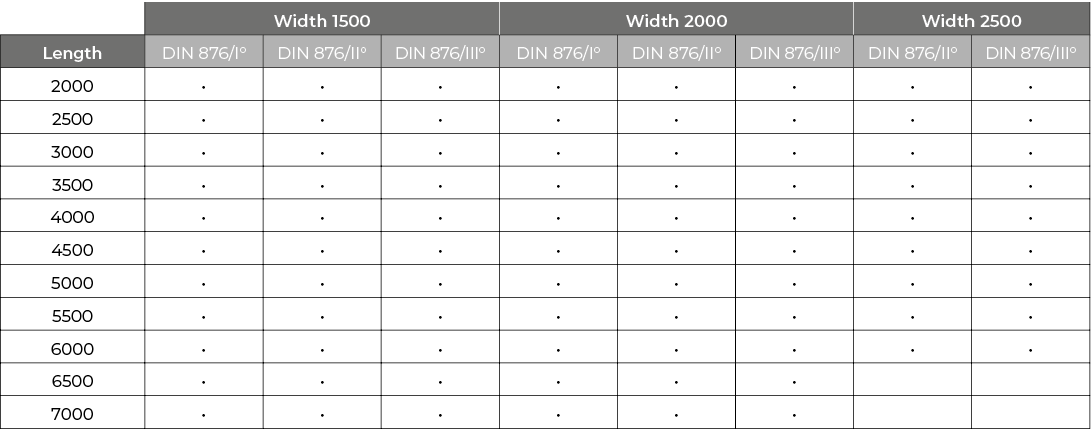 Fill in the form below. We will answer as soon as possible.