Workshops dealing with precision mechanics make and sell a large number of items, usually produced from different materials according to requirements.
Identifying the metal or plastic material suitable for the required processing is crucial and, precisely for this reason, requires careful evaluation: it is the choice that will determine the quality of the end result and customer satisfaction.
The Advantages of Metals

---
How do we identify the most suitable material?
Usually, the selection is made between ferrous and non-ferrous metals, as they are better performers in many respects.
The 8 characteristics that make them preferable to other materials are:
High workability
High modularity
Heat resistance
Corrosion resistance
High durability
Mechanical resistance
Resistance to deformation
Dimensional stability
Due to these common qualities, the metals guarantee high standards of workmanship and products that pass the strictest quality controls. In fact, before being shipped to the customer, the items are tested to receive a certificate confirming compliance with DIN standards and short- and long-term reliability.
In the following paragraphs we will go into detail about the most commonly used metals in precision mechanics, focusing on their distinguishing properties.
Cast Iron: Composition and Characteristics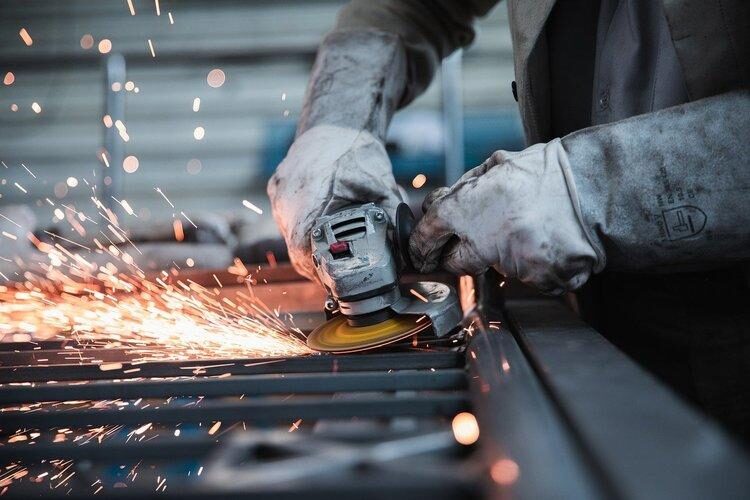 Cast iron is a quaternary alloy composed of iron, carbon, manganese and silicon. Grey cast iron, used for many products such as Bonanomi's dressing plates or clamping planks, has carbon in the form of lamellar graphite, from which it derives its colour.
Like most ferrous metals, over the years it has found increasing success in the precision engineering sector: today it is widely used to create highly complex items of various shapes and sizes, all characterized by excellent resistance to wear and corrosion, extreme workability and durability.
The ease of casting also contributed to its popularity, as cast iron melts at temperatures that are not too high.
Steel: Composition and Characteristics
---
Among metals composed of iron and carbon, plus small amounts of other elements such as sulphur, phosphorus, silicon and manganese, is steel, which is ideal for numerous applications.
There are different types of steel, depending on the amount of carbon present and the distribution of iron.
A very common classification distinguishes between five major categories:
carbon steels

alloy steels

low alloy high-strength steels

tool steels

stainless steels
The latter are the most chosen for the manufacture of precision mechanical products as they are extremely resistant to oxidation and corrosion.
Aluminium: Composition and Characteristics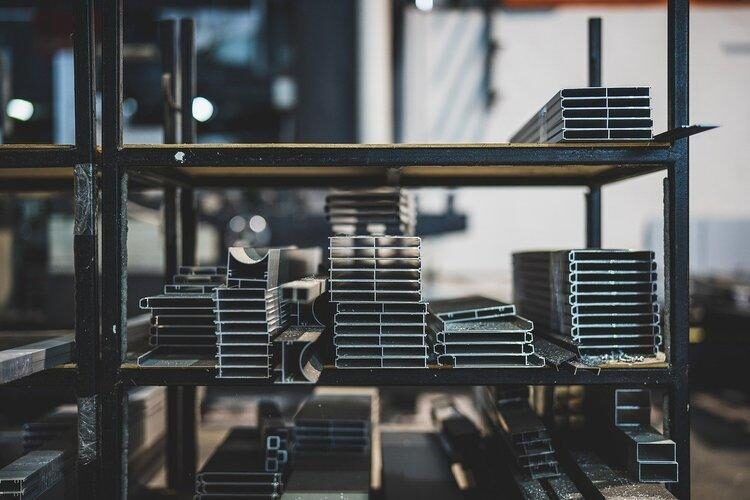 Considered to be among the easiest metals to machine, especially during milling and turning operations, aluminium allows the creation of precision mechanical products that are highly resistant to time and oxidation and aesthetically refined.
Its ductility makes it useful in almost all areas of mechanical production and its high availability around the world also contributes to this. Suffice it to say that aluminium is one of the most widespread elements in the earth's crust, after oxygen and silicon and on a par with iron and calcium.
Copper: Composition and Characteristics

Copper is a natural metal characterized by a very vivid colouring: the red that has earned it the nickname 'red gold'. According to various sources, it is one of the first metals to be worked since man has been on Earth and, today, copper is widely used for the production of precision mechanical items, in Italy and worldwide.
It has excellent conductive properties, both thermal and electrical, and is characterized by high formability and strength. Its ductility makes it compatible with most precision machining and ideal for creating different types of products.
A curiosity? It is used in the construction of pipes for its antibacterial properties: it would seem, in fact, capable of discouraging the spread of bacteria such as legionella, whose presence in water could cause serious repercussions on the human organism.
Brass: Composition and Characteristics

---
The review of the most widely used metals in precision mechanics concludes with brass, which is even harder than copper and perfect for all those items requiring a high degree of stability.
It is an alloy formed from copper and zinc, which is remarkably malleable and, therefore, easy to work. The benefits it provides are wear and corrosion resistance, fusibility and durability.
In machine shops, it is mainly used to make bolts, screws, gears, small metal parts, but it has many uses. From electricity to construction, from furniture to the transport sector and many other areas.
LATEST PUBLISHED ARTICLES
---